Hi Tran,
Thanks so much for your professional help and excellent service! You really did a great job and I appreciate it so much!
My girlfriend was very surprised and the whole thing went to plan perfectly! We are both so happy and I will email you pictures.
Thanking you always ,
Jonathan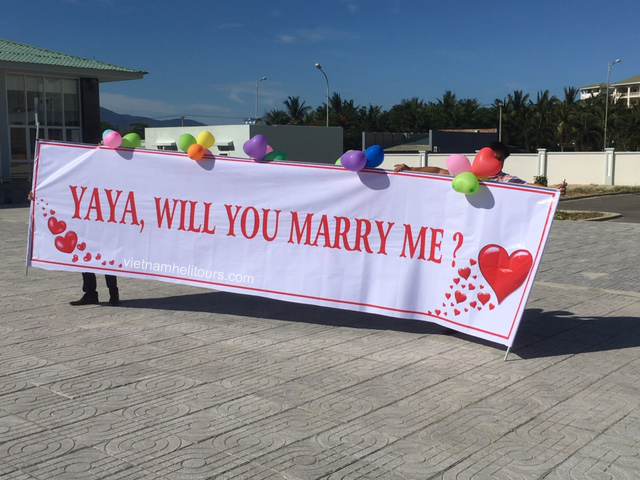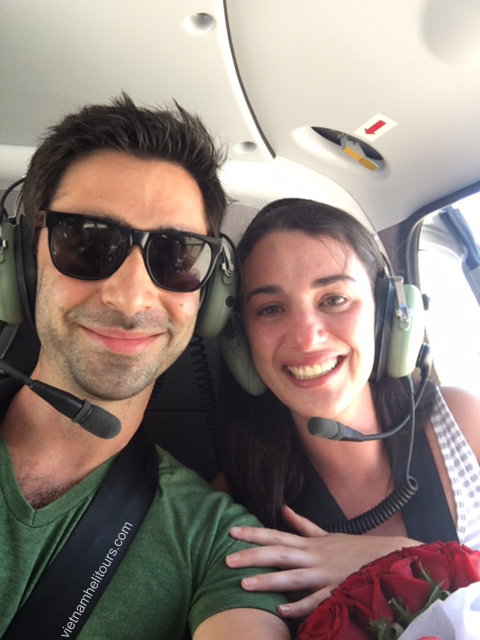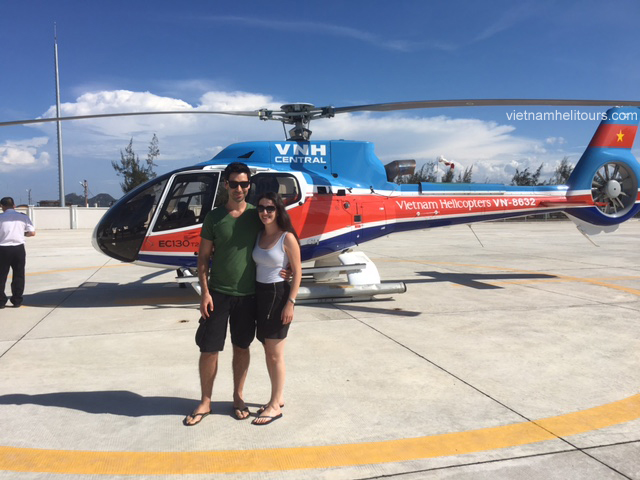 After years loving Yaya, today 29 May 2016, Jonathan decided to propose the wedding to his lover during a charter helicopter tour from Da Nang City, Vietnam. So suprised with the romantic marriage proposal by helicopter : red roses, wedding proposal banner, Vietnamese hospitality team… and especially Jonathan sincere love, Yaya – of course – has agreed !
If you need any special arrangement with helicopter service, please contact helicopter@vietnamtravels.com