My Croatian girl and I wanted to do something special together for the once-in-a-lifetime memory, and tour to Ha Long Bay by helicopter was excellent indeed. We achieved what we desired! The scenic view of the Bay from the top was amazing. We held each other's hand and said "Wow" at the beautiful serenity of UNESCO Bay, cruise's amenities, meals, etc.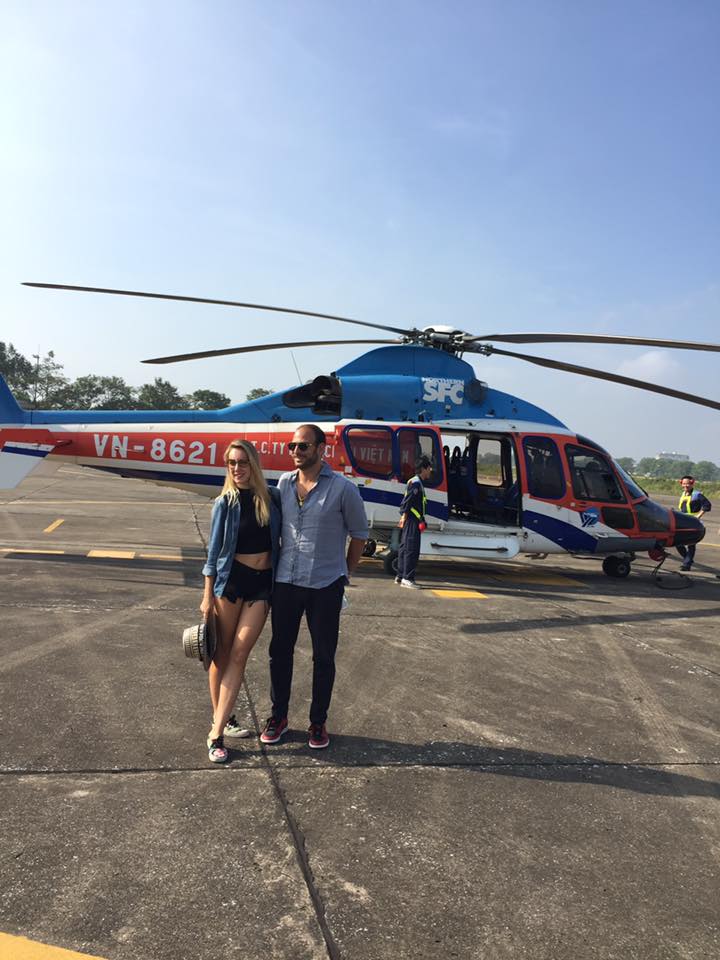 Halong Bay was a next destination to be explored by a group of fifteen voyagers. And, traveling from South African and being short of time, we decided to charter a helicopter for uninterrupted view of the majestic bay. The luxurious rest on VIP Cruise fulfilled our needs for privacy and comfort. The tour was worth the price for its excellent quality regarding tour guide, meals, services, cruise amenities…Enjoy kinglike experience.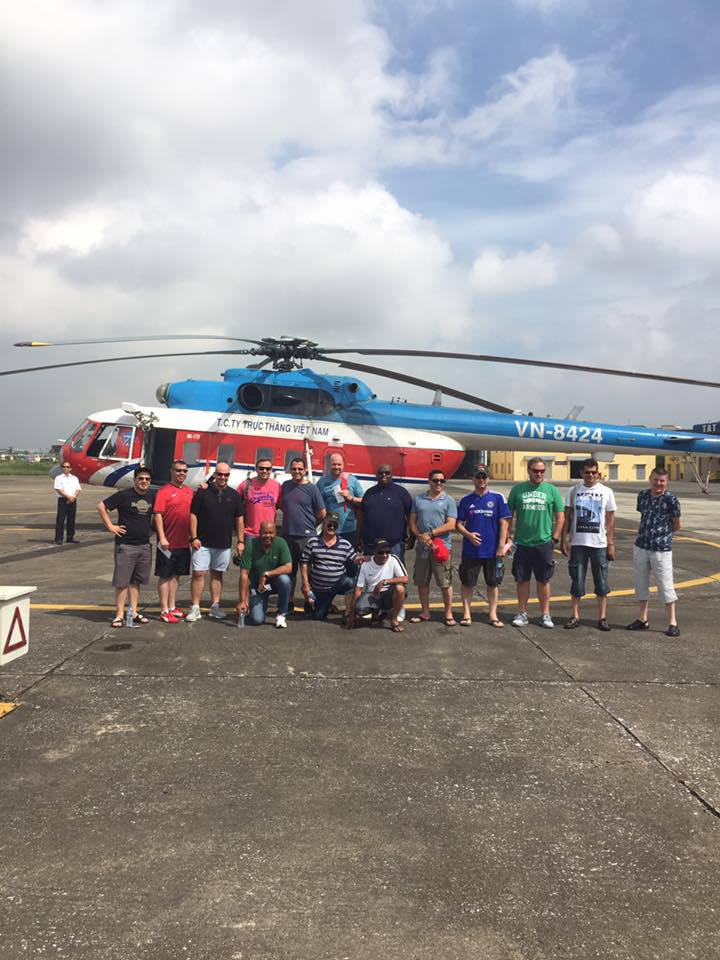 The scenic tour of Halong Bay in this package was worth experiencing. My family really appreciated what this one-day tour offered us. With the impeccable sightseeing to luxurious onboard relaxation with modern facilities, well-trained staffs, and mouth-watering meals, we got the needful evidence to rate it excellent. What a praiseworthy tour for everybody!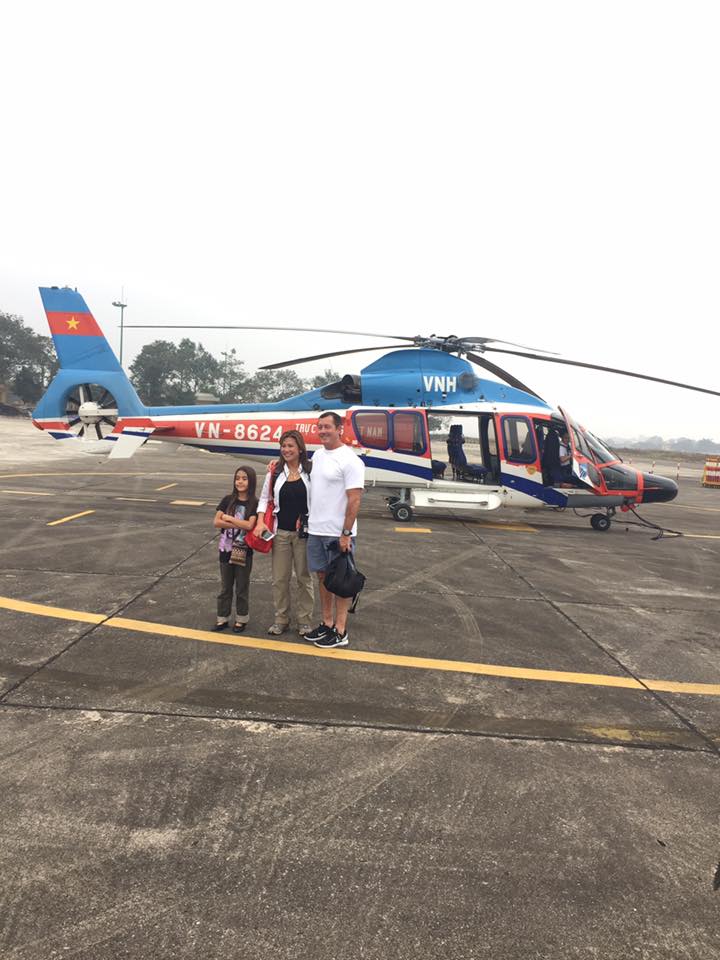 It was our chance to praise for this one-day Halong tour! We deeply appreciated the convenient travel from Hanoi to Halong Bay on a helicopter and a scenic flight around majestic Bay. Another big score is the totally comfortable stay on Wow Cruise with almost every facility and service that the four of Sweden passengers loved. It won our excellent praises!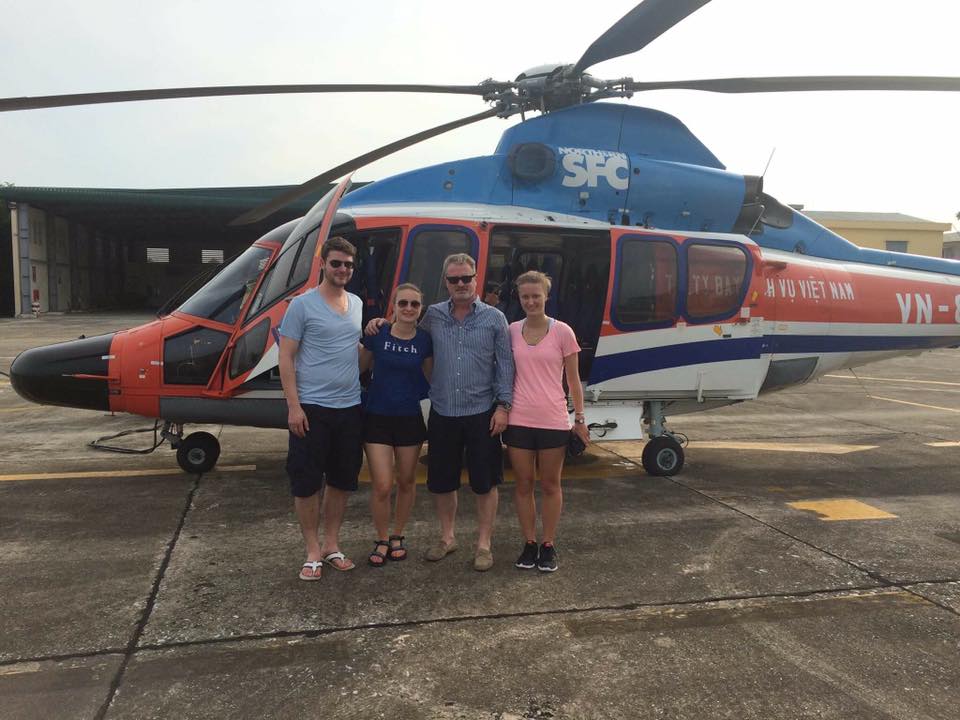 Excellent! We decided to evaluate Halong Bay charm as free birds. So, our group of six Americans booked one-day Halong Bay helicopter tour, which we believed the best one so far. The comfortable, scenic sightseeing from a helicopter was awesome. We were happy with the knowledgeable guide, delicious seafood, modern facility, etc., that made the stay on chartered Nang Tien Cruise perfect.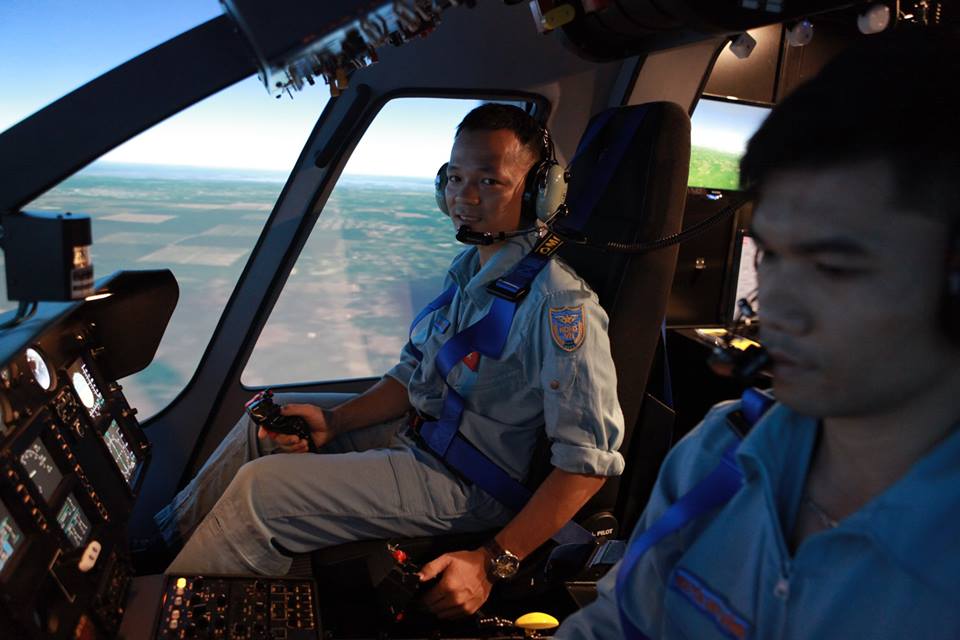 If you need to book one-day tour to Halong Bay by helicopter from Hanoi, click here to see more details !